Events
Upcoming Education Events to feed your brain.
VIEW ALL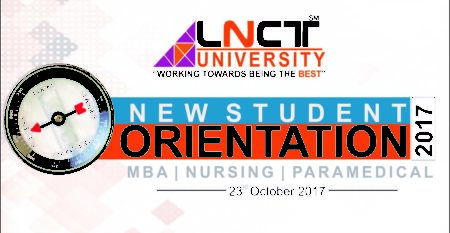 EVENT DESCRIPTION LNCT University organizes an orientation program for the first year students of MBA, Nursing and Paramedical programmes for session 2017. We congratulate...
What People Say
How real people said about Education WordPress Theme.

J.N. Chouksey – Chairman
Education is what remains after one has forgotten what one has learned in school" At LNCT University the purpose of life is taught .

Dr. Anupam Chouksey – Secretary
I believe learning is the only tool for success of individual irrespective of the age. LNCTU  we are committed for betterment of society through development of student  in every stage of his/her development.

Poonam Chouksey -Vice Chairperson
Welcome to LNCTU family.Students will be apprised on the significance and worthiness of international higher education. I assure the parents that all necessary facilities will be extended to the students here and that 'we truly care for your children'.

Dr. R.K. Chaurasia – Registrar
I have been fortunate to associate with the University as a Registrar from first day of its incubation. We have envisaged LNCT University steadily to grow into a sought after multi disciplinary institute.

Professor N. K. Thapak – Vice Chancellor
I welcome you to this campus of higher learning which is being the prime unit of LNCT Group. In my considered view your decision to choose this University for shaping your careers in the field of higher education is well thought  
Subscribe now and receive weekly newsletter with educational materials, new courses, interesting posts, popular books and much more!
[mc4wp_form id="3101″]